Sistema que permite la localización y recuperación de motos en caso de robo.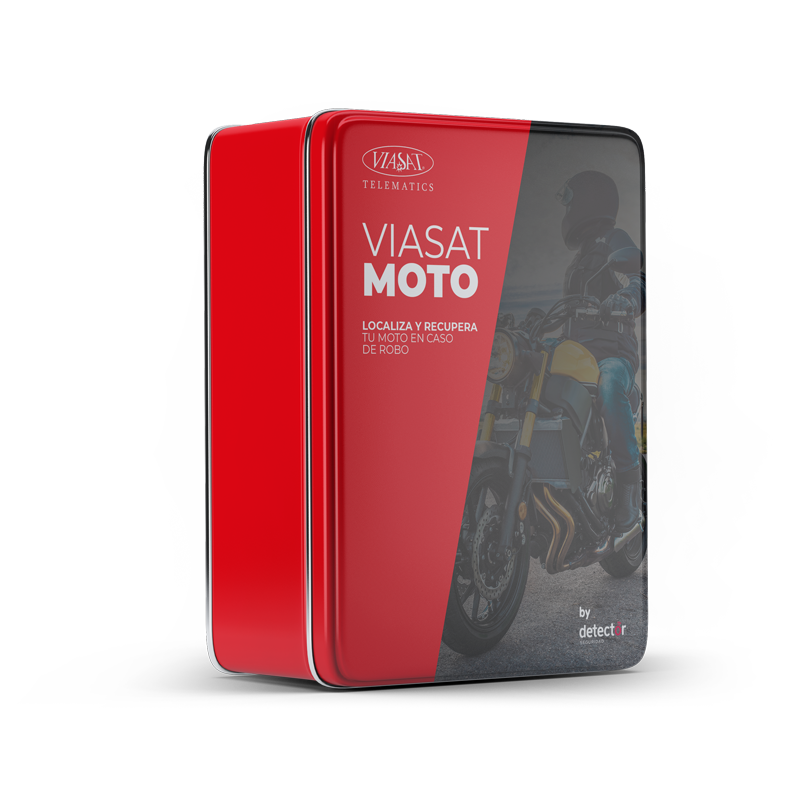 Viasat Moto permite la localización y recuperación de motos robadas, contamos con tecnología propia, de última generación, en constante desarrollo. Nuestros rastreadores nos permiten localizar y recuperar tu moto los 365 días del año. Te protegemos a ti y a tu moto en caso de robo o accidente.
VENTAJAS/CARACTERÍSTICAS
1. Localización y recuperación de motos robadas. Nuestros rastreadores se encargan de todo para tu tranquilidad y seguridad.
2. Aplicación móvil que permite controlar la moto en tiempo real, revisar las rutas o trayectos realizados… además de recibir alertas en caso de movimiento no autorizado, alertas por caída o movimiento en grúa..
3. E-Call: Para tu seguridad, en caso de accidente nuestra Central Receptora de Alarmas, recibirá una alerta y avisará a los servicios de emergencias.
4.Valla virtual: Alerta en caso de movimiento de la moto cargada en un grúa.
5. Alerta por vuelco: Alerta por caída de la moto sin el contacto puesto.
English
Viasat Moto allows the location and recovery of the motorcycle in case of theft, we have our own technology, the latest generation, in constant development. Our trackers team allow us to locate and recover your motorcycle 365 days a year. We protect you and your motorcycle in case of theft or accident.
ADVANTAGES/FEATURES
1. Location and recovery of the stolen motorcycle. Our trackers team take care of everything for your safety and security.
2. Mobile application that allows you to control the motorcycle in real time, check the routes and kilometers… in addition to receiving alerts in case of unauthorized movement, fall alerts or movement in crane…
3. E-Call: For your safety, in case of an accident, our Alarm Receiving Center will receive an alert and will notify the emergency services.
4.Virtual fence: Alert in case of movement of the motorcycle loaded on a crane.
5. Overturned Alert: Alert in case of fall of the motorcycle without the ignition on.